Submitted by

admin

on Thu, 05/19/2016 - 19:19
AMERICAN CEDAR & MILLWORK ANNOUNCES HIRE OF MARC HELD, CSI, CDT
Held becomes company's first commercial sales specialist, focusing on window and door sales and architectural consulting for commercial contractors.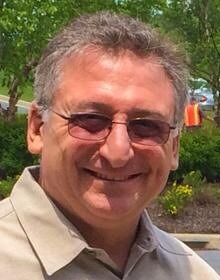 MILLERSVILLE, Maryland, May 4, 2016 – American Cedar & Millwork announced that Marc Held, CSI, CDT has joined the company to further develop accounts with general contractors and builders in the commercial market. Held, who comes on board as American Cedar & Millwork's very first commercial only sales specialist, is a seasoned professional whose past experience includes technical engineering as a construction geologist, as well as contractor sales and commercial sales in the window industry.
Held, an active member of the Baltimore Chapter CSI who served as president from 2013-2015, holds several certifications including Construction Document Technologist (CDT) and Marvin Advanced Training. He attended the CSI Product Representative Academy and Marvin Commercial School. He also is a 1981 graduate of CW Post, Long Island University.    
"Marc joins the company as our first commercial only sales specialist. – He will be dedicated to working with  general contractors on schools, churches, restaurants, universities and high rise residential projects." said American Cedar & Millwork General Manager Rich Brady. "Held has many years of experience in the construction industry. With his varied certifications and vast experience, it is exciting  to have Marc join  our team."
Held is based at American Cedar & Millwork's Millersville, Maryland location. He resides in Westminster, Maryland with his wife, and has two grown children.
Founded in 1984 by Michael and Julie Neal, American Cedar & Millwork, Inc. provides the highest quality building materials complimented by a dedication to superior customer service. The company boasts four locations in Maryland, Delaware and North Carolina. Over thirty years later, American Cedar & Millwork continues to believe that the strength of the company lies in their people. Their employees have a wealth of knowledge and industry experience, combined with a total dedication to serving and satisfying customers. For more information on American Cedar & Millwork, visit http://www.millwork1.com/.