Submitted by

admin

on Mon, 01/06/2020 - 15:16
When it comes to window and door collections, it's been a good year for one of the best in Raleigh.
Sierra Pacific's trending window and door collections are demanding the attention of homeowners throughout Raleigh and here at American Cedar & Millwork, we can see why.
2019 has been full of projects featuring impressive Sierra Pacific windows and doors From collections designed to inspire, to windows and doors for extra security, Sierra Pacific provides Raleigh homeowners plenty of design options from which to choose. Let's take a look at some of these trending window and door collections that Raleigh homeowners just can't get enough of.
Lift and Slide Doors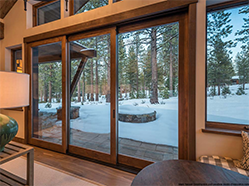 Sierra Pacific's Lift and Slide Doors are considered a true game changer.  This energy-efficient collection is designed with superior engineering including a smoothly operating roller system that effortlessly locks in place. But it's the strength and resistance to air and water that highlight its true efficiency. For large window openings that maximize space and demand energy performance, little compares to Sierra Pacific's Lift and Slide Doors.
Aspen Windows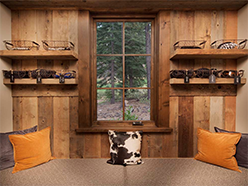 Sierra Pacific's Aspen Windows are known for their architecturally-sculpted lines and hidden locking system. The Aspen Window collection has been re-engineered and upgraded to deliver an even more impressive design. Aspen's structural performance and resistance to air and water intrusion is another key feature that makes this collection one to look into for your next upgrade.
Aspen Windows feature:
Exclusive hidden locking system for clean interior lines.
High-performance hardware that enables large-sized window openings.
Easy to operate, unique lock adjustments.
Continuous foam weather strip on frame to increase air and water performance.
Superior screen with lift rail.
H3 Impact Windows and Impact Doors
Designed for coastal living and built unlike the rest of their traditional window collections, Sierra Pacific's H3 Impact Window collection features the FeelSafe Zone IV and the H3 FeelSafe Zone III. Both designs bring impressive structural performance, ready to withstand the harsh winds that coastal residents experience during Hurricane season. H3 Impact Windows and doors are available with insulated and non-insulted layered, laminated glass. Designed to protect the inside of your home through hurricane season, these windows also reduce noise, improve energy performance, and block harmful UV rays.
Homeowners in the Raleigh and  coastal areas throughout the Mid-Atlanticlooking to upgrade or replace their windows and doors, have a lot to look forward to in 2020. When it comes to quality window and door collections, we can tell you that Sierra Pacific has some of the most impressive design options available--they wouldn't be trending all year long if their windows and doors didn't impress homeowners. At American Cedar & Millwork, we carry the most trusted brands and materials to turn your living space into your dream home. To find out how we can assist you, click here. For more impressive collections from Sierra Pacific, click here.