Building Materials and Showroom
Proudly Serving the Maryland and DC areas
Our mission is to provide our customers with the highest quality building materials and products combined with unmatched service. We at American Cedar & Millwork look forward to meeting your current and future building material needs.
Our Millersville, Maryland location began as The Cedar Company in Grasonville, Maryland in 1986. In 1997, that store relocated to Millersville, Maryland and soon after became part of the American Cedar & Millwork family. We proudly serve the Annapolis, Baltimore, Washington D.C., and Northern Virginia areas by providing and distributing building materials in Maryland. Whether you need decking, siding, windows, doors, roofing, moulding, kitchen or bathroom cabinets, American Cedar and Millwork has design consultants, installers and professional contractors that can assist you with your home improvement or building project.
Building Supplies
Find all the construction materials you need for your next building project. Whether it is a residential or commercial project we have the high-quality materials you need from start to finish.
Windows & Doors
Our windows and doors are designed for those who need unprecedented performance and exceptional aesthetics. We carry an extensive line of interior and exterior windows and doors that are stylish, functional and built to withstand all types of harsh environments.
Shop our in stock products or work with our design team for custom solutions for your next project.
Siding & Roofing
From remodeling to building homes or commercial buildings, we have the exterior siding and trim board options professionals and homeowners count on, and the expertise to go with it.
From high-quality wood to uniquely designed composites, you will find a variety of materials with many being sustainable and eco-friendly.
Whether your building project requires a modern touch or a more traditional style, we have premium siding and roofing materials that fit your needs.
Decking & Railing
Every outdoor space should be beautiful and functional. With the highest quality decking and railing solutions, you can create the perfect outdoor living experience.
Decking and rail systems are available in a variety of materials, which have evolved to offer excellent durability and resistance to rotting, cracking, splitting and fading.
At American Cedar, you will find a variety of styles and finishes to match your unique vision and taste.
Kitchen & Bath
Every homeowner has fantasized about their dream kitchen or bathroom. By utilizing our design services you can make it happen.
We offer an exciting line of custom and semi-custom products to provide you with the flexibility to shape the vision you have in mind. Whether you're looking for luxury cabinets or custom countertops you will find everything you need for your next project.
Still in the dreaming phase? No problem, we have certified designers to help you shape the vision and find the products to match it.
Millwork
Add your personalized finishing touches with one of the most extensive millwork and moulding collections on the East Coast. Find ready-made or custom solutions to create the special, high-end look you desire for your next project.
Is your design concept simple, modern historical or somewhere in between? No matter. From doors, moulding, trim, flooring, wall paneling, crown moulding and beyond, our expert representatives can guide you through your project and bring your ultimate vision to life.

Visit our Building Supply Showroom
Find everything you need to start or finish your building project. At our showroom you can explore our extensive display of high-quality products and connect with experts who can answer your questions.
Schedule a visit with us today.
A Glimpse Inside the showroom
In our showroom, you will find a number of products displayed with varying materials and designs. Walk through and discover the perfect products for your upcoming projects.
Whether you are building a custom home, renovating or remodeling, you will find the right products and services to bring your vision to life.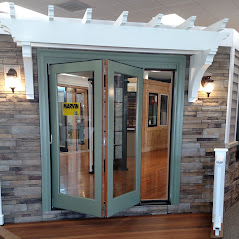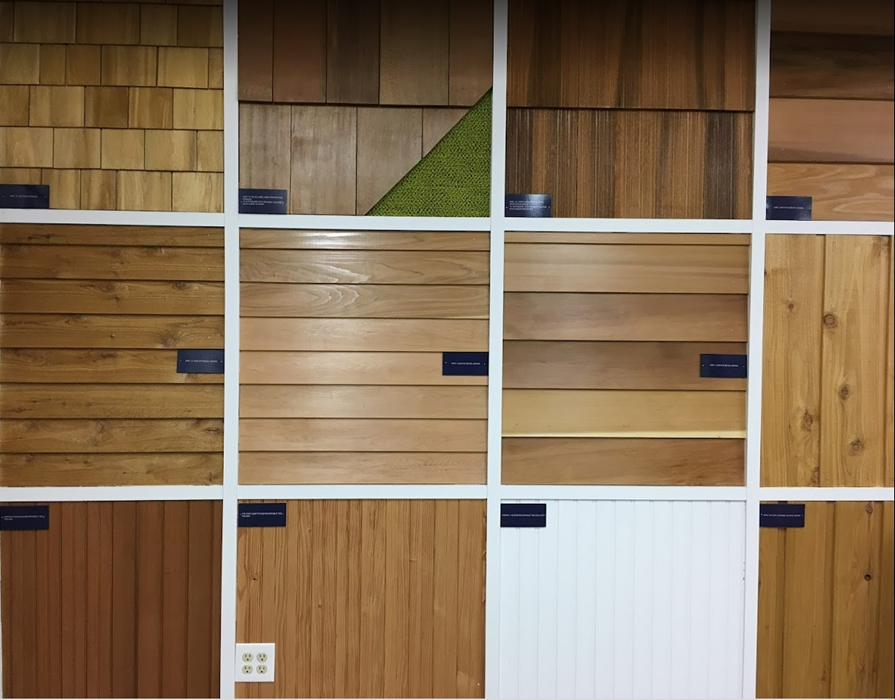 Experts you can trust
Our team is here to make the vision of your project a reality. We have designers to help you shape your vision and building professionals to help you find the right supplies to carry it out.
Whether you are a custom home builder looking for the right supplies to meet your goals or a homeowner looking for design solutions our experts are here to help.
American Cedar & Millwork is proud to carry only high quality building products built to last for many years. Please click on the drop down below to see what products we supply from this location to suit your project needs.
Choose another Location: