Submitted by

Vicky Neal

on Wed, 06/01/2022 - 14:48
Style, craftsmanship and flair from baseboard to crown.
Whether it's a classical, ornate crown or something more modern with sharp angles and clean lines, we've got a collection to fit every style and taste. Every moulding we carry is selected with an eye toward architectural correctness.
We've carefully curated six collections by styles - from contemporary clean lines to relaxed coastal to Vintage Industrial to traditional.  The collections include everything you need, from baseboards to crown moulding.  Following is an overview of each of our collections.
CLEAN LINES 1
Contemporary but subtle look with simple, clean lines
If you're looking for a modern, contemporary, linear look that says, "We're not in grandma's house," this collection is a great place to start. These mouldings are clean-lined and simplistic without being boring. Crown mouldings span the meeting of wall and ceiling, and when painted the same color, they will almost disappear. Subtle shadow lines through reveals and chamfers give intrigue to an otherwise simple look.
CLEAN LINES 2
Contemporary but subtle look with simple, clean lines
This collection is another option for a more minimalistic and simplistic approach. The look is linear, with an angular slant and less ornamentation. Crown mouldings feature coves with angular terminations. These are an ideal accessory for any modern setting.
CLASSIC COLONIAL
Stately with minimalist details
The Classical Colonial Style captures the feel of the 18th century. This collection was designed after the historic William Gibbes House in Charleston, South Carolina, where the rooms and walls are symmetrical, balanced and perfectly proportionate. Historically, this style dates to c.1725 – 1820 and was traditionally used in saltbox and Cape Cod-style homes from this period.
CLASSIC COLONIAL EXPANDED
Stately with minimalist details
This collection takes the colonial style and builds off it, providing greater depth and choice in sizes, styles and price. Colonial, Federal and Georgian influences can be found throughout, with proportion and detail inspired by the refined and classical Georgian period. Common features are dentils (a small block-shaped ornament) and ogees (an S-shaped curve).
GREEK REVIVAL
Ornamental and ornate style inspired by classic Greek architecture.
From 1820 to 1840, American builders, fueled by patriotism, began moving away from more traditional English styles. This helped fuel the rise of the Greek Revival style, based more on the ellipse and less on the circle. These mouldings are simple and bold, with flat faces to mimic stone.
GREEK REVIVAL EXPANDED
Ornamental and ornate style inspired by classic Greek architecture.
As more homes were built in the style of Greek temples and buildings, more parallels were drawn between that culture and today. These are reflected in this collection. Columns began being used both inside and outside the home. Embossed mouldings started showing up here, ornamental or carved Friezes were utilized, and bed mould in cornice assemblies was common. This style also used the echinus, portions of the ellipse, beak mould (seen in our staff bead ACM7468), fillets and chamfers. The palmette, acanthus leaf, tendrils, anthemion, and honeysuckle blossoms were widely used in ornamentation.
CLASSIC CRAFTSMAN
Simple, handcrafted style that ennobles modest homes.
In the early 1900s, the Arts and Crafts, Bungalow, and Prairie movements became popular as Victorian-era excesses gave way to an emphasis on "man-made" over "machine-made" materials. The basics of this movement are the foundation of this collection.
CLASSIC CRAFTSMAN EXPANDED
Simple, handcrafted style that ennobles modest homes.
This collection expounds on the Classic Craftsman style, including Mission, Shaker, Arts and Crafts, and Prairie styles, and works well in modern and contemporary settings. Balance, simplicity, and rectangular forms are the foundation and were made popular by architects from this period like Gustav Stickley, Frank Lloyd Wright, and William Purcell. Rectangular shapes using vertical grained woods like Douglas Fir, Adler, Poplar and quarter sewn Oak were used and usually left unpainted. Embellishments included cove and picture moulds and work well with rustic wall treatments, bead boards and shadow gaps.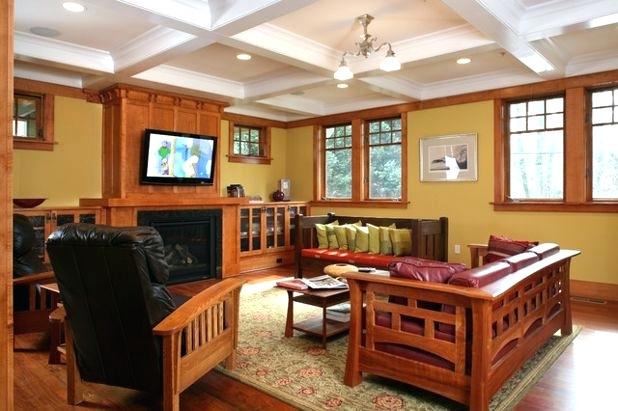 COLONIAL REVIVAL
Understated, distinguished style reflecting traditional values.
This collection reflects a new interpretation of classical orders (with a distinctly American feel). Dating back to c.1920 – 1940, it captures the spirit of classical details but on a smaller scale.
COLONIAL REVIVAL EXPANDED
Understated, distinguished style reflecting traditional values.
The industrial revolution had a big part in these profiles. As manufacturing improved, mills were able to combine several previously built-up mouldings into a single profile and make them available to a broader market of consumers. In this collection, we see heavy use of the ogee and the introduction of the picture mould, which allows the artwork to be hung without damaging plaster or fabric on walls. Wainscot featuring a chair rail or plate rail was common in entryways and other public rooms.
COASTAL COLLECTION
Simple, laid-back style reflective of coastal living.
Modern meets craftsman meets New England charm meets cottage style—and they all get together for a bonfire on the sand. This collection is inspired by the presence of our beachfront store in Lewes, Delaware, and is the embodiment of simplified, laid-back charm. Open, airy rooms and salt air, third-floor lookouts are brought to life with bead boards, shadow gap boards, coffered ceilings, and doors trimmed in simple 1x4 with 5/4 x 5 headers and crown caps.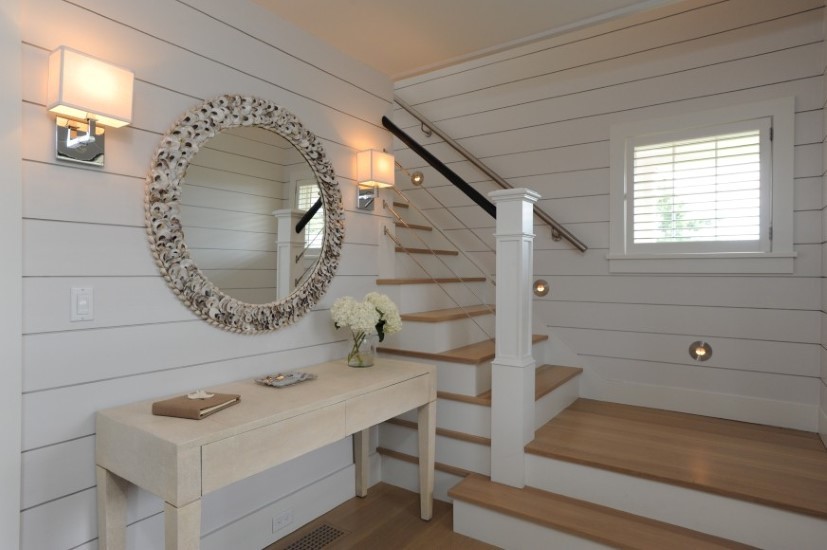 VINTAGE INDUSTRIAL
A bold, edgy look that gives rooms an urban feel.
For downtown, uptown, or somewhere in between towns. The vintage Industrial look uses concrete, exposed bricks, high ceilings, dark colors, and a mix of metal and wood to create an edgy, bold, urban look. These mouldings focus on clean lines and sharp angles. Window treatments and curtains are often removed to highlight trim work. Dark trim and other ceiling mouldings are often used to give rooms a more decadent feel and make them seem bigger. Adding a black, gray, or stained wood plank wall is also common.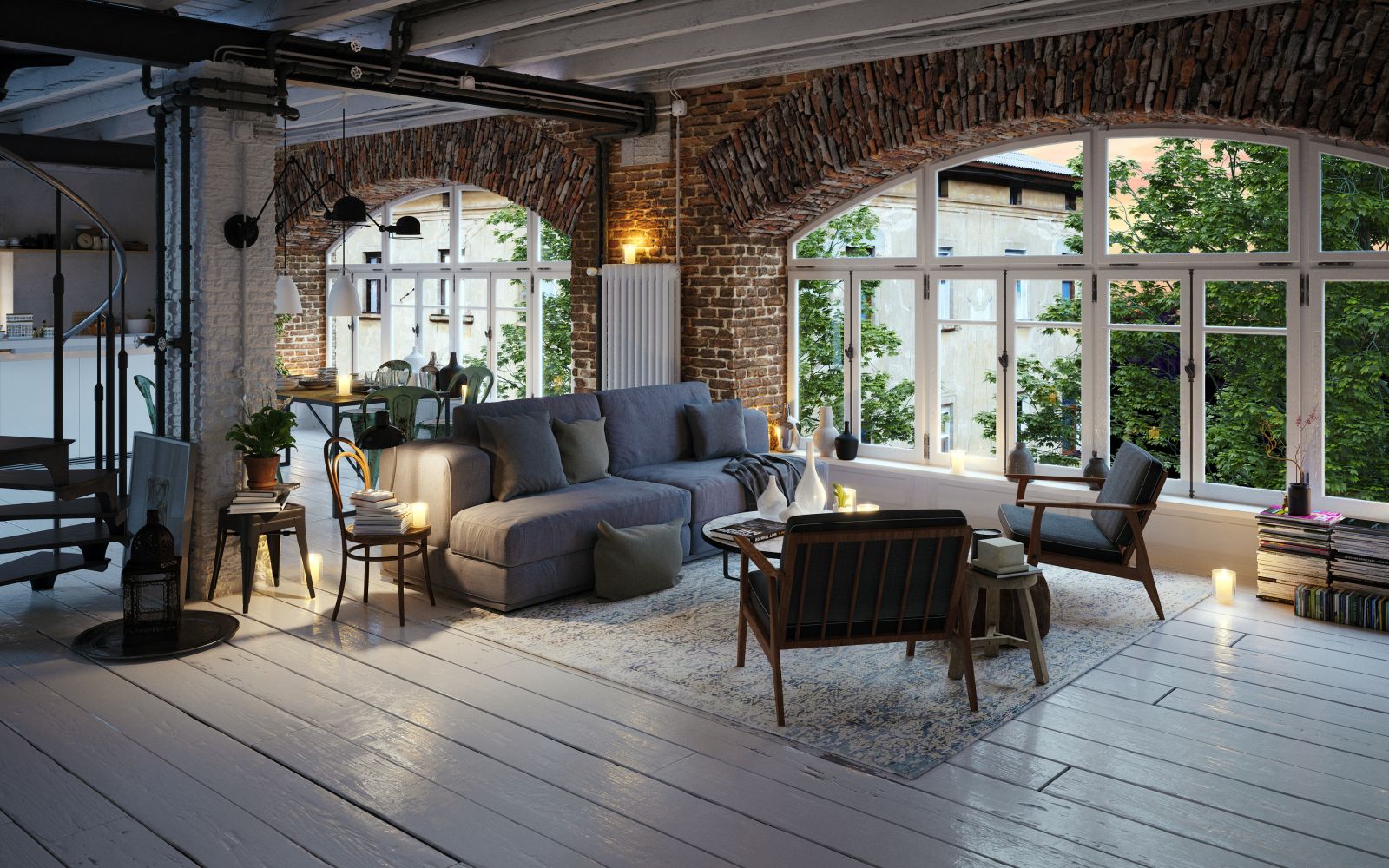 NEW TRADITIONAL
Bringing the past and present together.
This collection mixes the best of the old and new. Traditional, sloping curves with modern bevels at each end of the crown moulding connect the wall to ceiling in a clean, classic way. Accent colors add a sophisticated touch to walls. When mixed with bronze furnishings and animal prints, it creates a contemporary look while keeping a traditional vibe.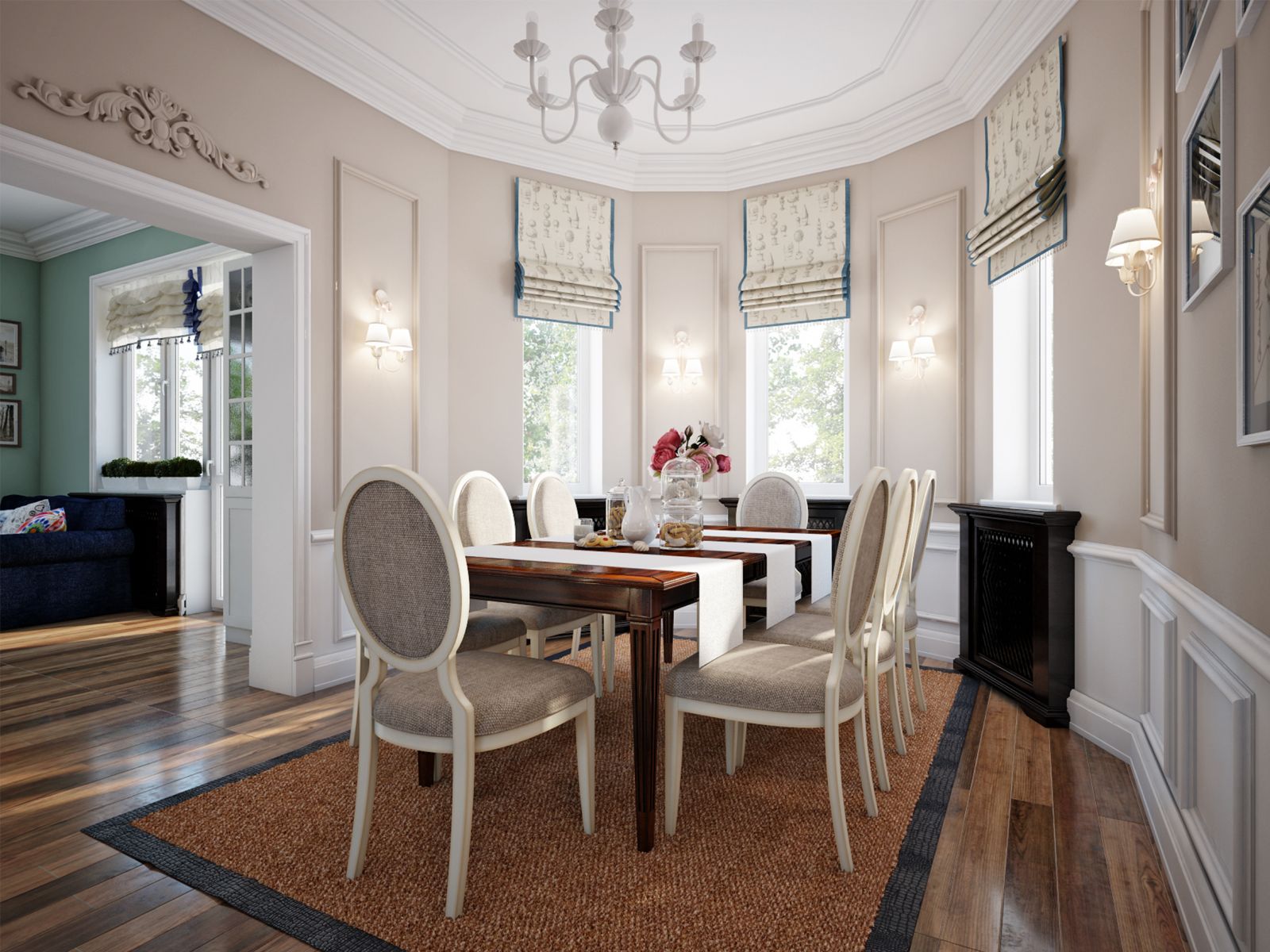 COUNTRY/MODERN FARMHOUSE
A modern take on the cozy and casual farmhouse.
When you can't get to the country, bring the country to you. The traditional farmhouse of the 20th century utilized simple moulding details mixed with industrial fixtures and rustic wood textures. This collection puts a modern spin on that traditional look and helps pull together a space that is cozy, welcoming, and casual.