Find the Perfect Windows in Lewes Delaware
Looking for new windows? If you want high-quality, stylish and functional windows then you've come to the right place. We have an extensive selection of luxury windows from top manufacturers like Marvin Windows and can help you find the match for your residential or commercial project. 
From high-performance windows to historic replacements with the highest level of architectural precision, we have the perfect windows no matter the project. 
If you're looking to buy windows in Lewes De, then look no further. Visit our showroom and window store located at 17993 American Way, Lewes, DE.
Here's what we have to offer.
New and Replacement Windows
Are you working on a new building project that requires windows to perfect the house? Are your windows outdated or beginning to deteriorate in quality and need to be replaced? 
When buying new windows or replacing the existing ones, it's important that the windows meet your needs and match the aesthetics of the building. 
We make it easy to find the perfect window with Marvin's signature collections. They offer the broadest range of product types, sizes, configurations, and design options. 
Awning
Bay and Bow
Casement
Corner
Single Hung
Double Hung
Picture
Sliding
Specialty Shapes
They have something for every building project no matter if it's a home or commercial property. Our team can help you match the perfect windows for whatever project you are working on.
And if we can't then consider having us design custom windows that fit your unique needs.
Historic Window Replacements
Replacing historic windows is not something that should be done through any window company. It takes exact historical specifications and requirements. The replacement window should be accurate from the style, materials, frame, casing, finish, down to the hardware and locking mechanisms.
Replica and prefab pieces will never truly meet the details of original historic windows. Fortunately, we provide custom solutions for historic window replacement. When you choose to replace your historic windows we ensure the replacement is a match down to the tiniest of details.
Commercial Windows
Commercial buildings have unique needs. Many require high performance, durability, style and function. Windows serve as a functional purpose but also need to add to the aesthetic appeal of the building. 
We can provide storefront windows, floor-to-ceiling windows, architecturally-accurate custom historic windows or whatever you need for your commercial space. No matter if you are a church, retail establishment, hotel or have a campus full of buildings, we can take care of your unique needs.
Custom Windows
When only a one-of-a-kind look will do, it's time to consider custom-designed windows. 
There are endless possibilities when it comes to custom-designed windows. Unique shapes, intricate patterns, and a variety of materials help you find the perfect windows to maximize curb appeal. 
Working with our team we can help you explore various styles and materials that would be a perfect match for your project. If you already have something in mind, then you can work with us to make it a reality.
Visit Our Window Store in Lewes De
Finding the perfect windows has never been easier. We are a building materials and window supplier with a full showroom for easy browsing. Our staff is always ready and willing to help you find the perfect window to fit your needs. 
Explore various styles, designs and materials in a "real" way. Touch and feel windows to experience their functionality and hardware. And of course with our knowledgeable staff you can ask any question you may have. 
So, if you're in Delaware looking for a place to shop for elegant windows for your residential or commercial project then stop by and check out what we have to offer or give us a call (302) 645-9580.
Hours of operation
Monday: 7:00 am - 4:00 pm
Tuesday: 7:00 am - 4:00 pm
Wednesday: 7:00 am - 4:00 pm
Thursday: 7:00 am - 4:00 pm
Friday: 7:00 am - 4:00 pm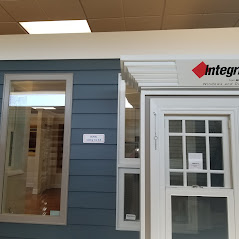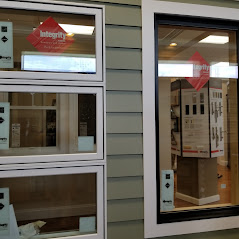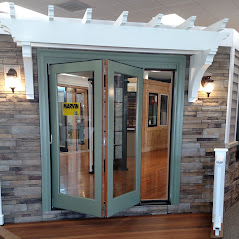 Offering Direct Shipping to Your Lewes DE, Project Site
We understand that builders are busy people and the time they spend away from the job site is money out of their pockets. That's why we offer to ship our window shipment directly to your project site. 
Give us a call or visit our showroom for more details.