Submitted by

admin

on Mon, 10/21/2019 - 14:37
Homeowners can't go wrong with a timeless planning and design process from Crystal Cabinets.
At American Cedar & Millwork, Crystal Cabinet Works regularly reminds us why we are  proud carriers of their custom cabinetry . Homeowners from Baltimore to Millersville, MD to the coast of Lewes, DE are satisfied time and time again when they choose Crystal Cabinets. When it comes to putting your trust in a brand, Crystal Cabinet Works values creativity and knowledge, and  a basic, yet timeless planning and design process.
Planning and Design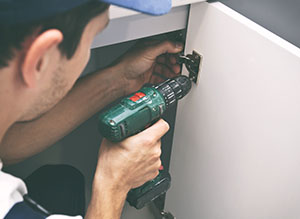 Planning and design is the most important part of the process, and can be very time-consuming. Sharing your ideas and inspiration to make your design "yours" is key, All aspects of design will be discussed with your designer, and recommendations for materials, finish colors, appliances, fixtures, and layout will be provided.
This part of the process will entail site visits for measurements to understand electrical, plumbing, and other project requirements. Depending on size of the project, it could take as long as 12 to 8 weeks for larger projects, and 8 to 4 weeks for small projects.
Project Planning Guide

Ordering Materials and Cabinets:
Once the final design has been approved with your design specialist, the orders for your project, including cabinetry, are placed. Once your order has been received and acknowledged, it could take as long as 6-10 weeks, but could take longer for specialty products.
Construction and Installation: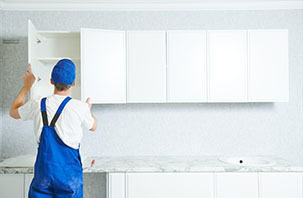 Some projects require a lot of prepping to get your space ready for its brand-new look. Expect a lot of activity throughout the construction space. Technicians will be in and out throughout the day, and it may get loud from the advanced power tools they'll be using—But  you're that much closer to a brand new, redesigned kitchen space.
If you decide that you'll stay at your home during the construction process, it's best to find an alternative to anything you use your kitchen for—expect the possibility to be without water or electricity for the refrigerator during construction, we recommend you plan accordingly for the three to seven weeks this process could take.
Once your beautiful cabinets are installed and your gorgeous new kitchen is open for family meals, holiday parties and entertaining,  Crystal Cabinet Works has established clear instructions and guidelines to keep your cabinetry looking and functioning its best. Click here to see the full maintenance checklist and other important things to consider once your new cabinetry has been installed.
At American Cedar & Millwork, we put our trust in Crystal cabinets, because of their high level of creativity, knowledge, and quality. To see how else American Cedar & Millwork can service your home, or for more information about our brands and services, click here.