Submitted by

admin

on Wed, 05/24/2023 - 15:26
When it comes to home exteriors, we often overlook the impact of a well-designed front door. However, the color you choose for your front door can significantly enhance your home's curb appeal and make a memorable first impression. 
Are you looking to enhance the overall curb appeal of your home? Do you want to replace your "boring" door with something that has more personality? Or, is it just time to replace your front door and you're wondering what the best color and style would be?
In this blog post, we will delve into the world of popular front door colors and discover how they can transform the look and feel of your home.
The Most Popular Door Colors
1. Classic Red: Timeless Elegance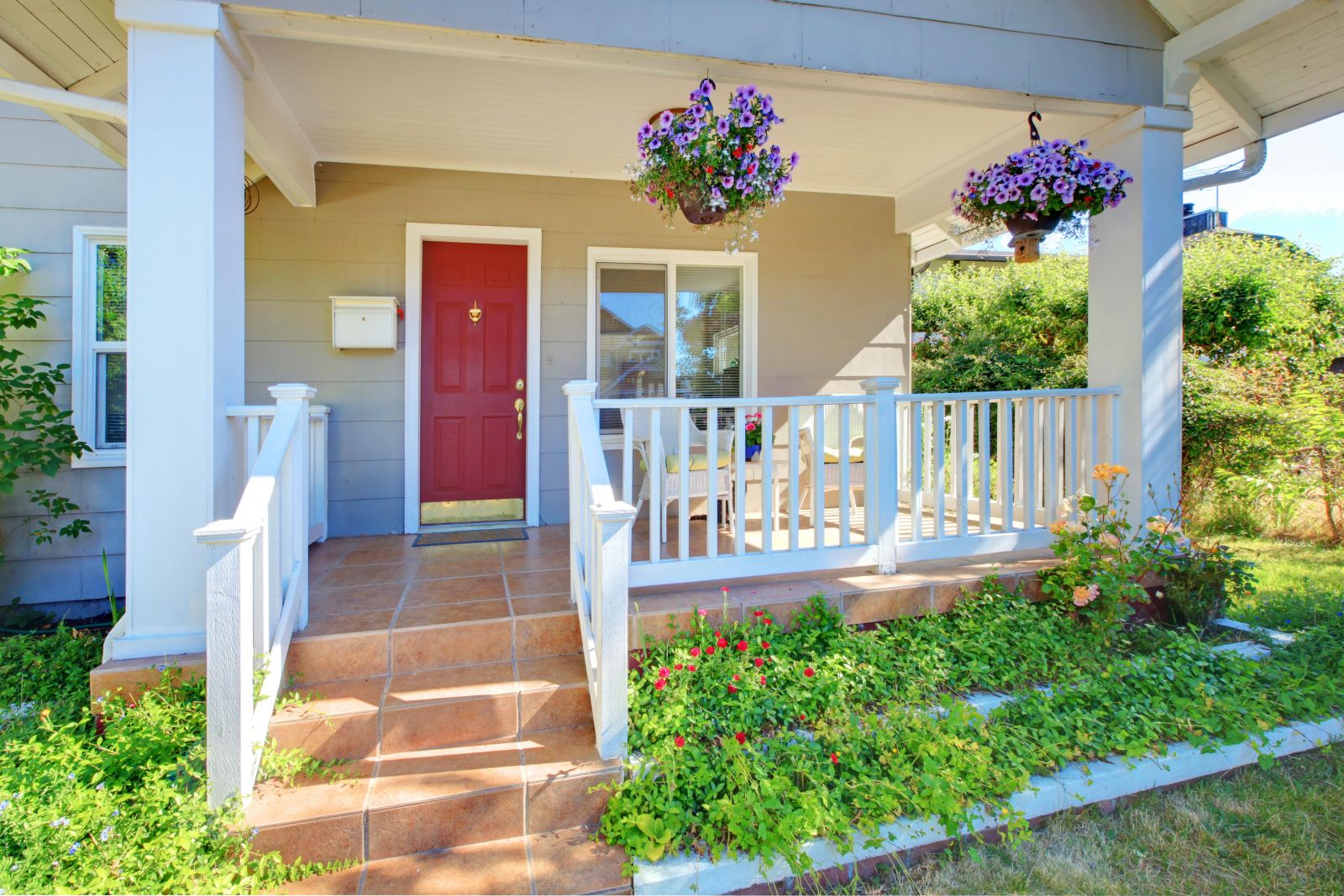 Red has long been a favorite color for front doors, symbolizing warmth, strength, and welcome. A classic red door adds a touch of sophistication to any home, especially those with brick or neutral-colored exteriors. Whether it's a bold and vibrant shade of cherry red or a more muted tone like cranberry or brick red, this color choice will make your home stand out from the crowd.
2. Tranquil Blue: Calm and Serene
Blue is associated with tranquility and harmony, making it an excellent choice for front doors. Lighter shades of blue like sky blue or powder blue can create a soothing ambiance, while deeper shades such as navy or royal blue add richness and elegance. Blue doors often complement coastal or cottage-style homes, but they can work well with a variety of architectural styles.
3. Cheerful Yellow: Radiating Sunshine
For those seeking a vibrant and cheerful entrance, yellow is an ideal choice. A yellow front door brings a sunny and optimistic vibe to your home, instantly brightening up the facade. From soft pastel yellows to bold and sunny shades, this color is perfect for adding a pop of personality to both traditional and contemporary homes.
4. Timeless Black: Bold and Sophisticated
Black is a timeless and sophisticated option for front doors, providing a touch of elegance and contrast to your home's exterior. Whether your house has a modern or traditional design, a black door adds a sleek and refined look. Additionally, black doors are known for their ability to make a statement while seamlessly blending with any color scheme.
5. Natural Green: Harmony with Nature
Green front doors create a harmonious and welcoming atmosphere, as green is often associated with nature and renewal. From earthy olive tones to vibrant emerald hues, green doors evoke a sense of balance and freshness. This color pairs well with both neutral and warm-toned exteriors, offering a connection to the natural surroundings.
6. Playful Orange: Expressive and Energetic
If you're looking to make a bold statement, an orange front door is sure to catch the eye. Orange represents energy, enthusiasm, and creativity, making it a vibrant choice for those who want to showcase their unique style. From bright tangerine to burnt orange shades, this color injects a playful and spirited touch into your home's exterior.
7. Charming Pastels: Soft and Delicate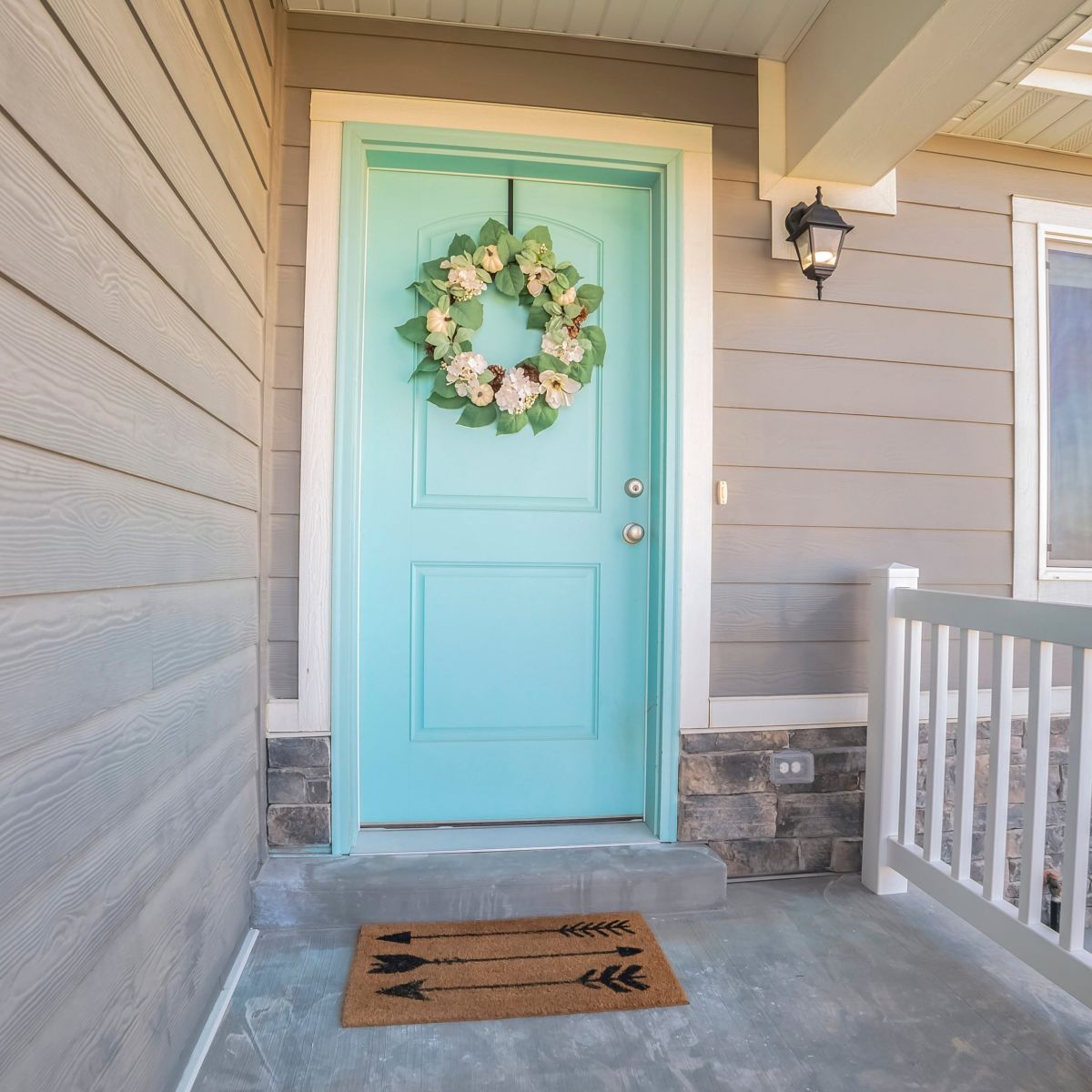 If you prefer a more delicate and subtle color palette, pastel shades are a wonderful choice for your front door. Soft pinks, lavenders, and light blues bring a touch of charm and whimsy to your home's exterior, while still maintaining a sophisticated appeal. These colors are ideal for cottage-style homes or those with a romantic aesthetic.
Choosing the Right Door Color
Choosing the right color for your front door allows you to express your personal style while enhancing your home's curb appeal. Whether you opt for something that is bold and sophisticated, fun or elegant, each color brings its own unique charm and character to your entrance. 
When choosing a door color, don't simply choose based on a color you like. Consider the architectural style of your home, the surrounding colors, and the overall mood you wish to create. You will also want to choose a door manufacturer known for their performance and stylish doors such as JELD-WEN doors or Signature Doors.  
With a little creativity, your front door can become a vibrant and inviting focal point, leaving a lasting impression on visitors and passersby alike.
If you have questions or are considering a custom door, then make sure to stop into one of our showrooms located in Maryland, Delaware and North Carolina.