Submitted by

admin

on Thu, 06/15/2023 - 20:51
At American Cedar, we are well known for the premium windows, doors and building materials we offer. Homeowners as well as builders regularly come to us for their new construction, remodel and other projects, yet many of our regulars are unaware of all the products and services we have to offer. 
Have you ever visited multiple suppliers to get all the materials you need for a project? Do you love the quality and expertise that American Cedar & Millwork brings to the table but only use limited materials? 
Well, good news. There are more American Cedar offerings that you can take advantage of! 
We are going to highlight some of the service offerings and building materials you may not have known about to expand your horizons and inspire new possibilities for your next project. 
Kitchen & Bath Design Services to Inspire and Impress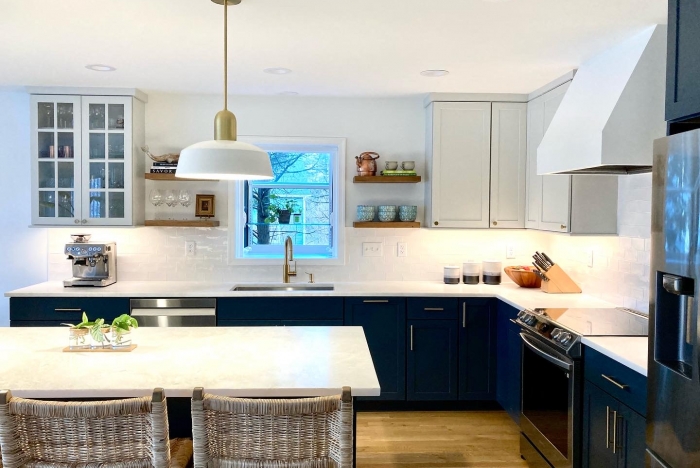 Builders and homeowners will often come to us for new windows, doors or cabinets for their home renovation projects. Many don't realize that they can not only find the highest quality products for their renovations but that we have dedicated, full-time, professional kitchen & bath designers on staff at all of our American Cedar & Millwork locations to design the perfect space and select the right materials for our customers, both builders and homeowners. 
Through close collaboration, we interpret your unique vision, needs and lifestyles to design spaces that reflect your style and vision, provide maximum enjoyment and functionality while adhering to strict budgets. Not only do we help design the vision but we provide the products to make it a reality. 
We work with both homeowners choosing a DIY project and with contractors looking for assistance in bringing their client's vision to life. 
Extensive Moulding Collection
Trim is a necessary part of adding character and flair to a home. Installing the correct moulding can transform a room from ordinary to extraordinary. According to designer Sarah Gibson, The right moulding makes a space feel secure, balanced, sturdy, well-constructed- not to mention, it's beautiful. It also sets the tone for your personal esthetic whether that be clean and contemporary, stately and more ornate or somewhere in between.
At American Cedar, we don't just offer moulding, but a large selection of ready-made moulding. We've carefully curated six collections by styles - from contemporary clean lines to relaxed coastal to Vintage Industrial to traditional. Whether it's a classical, ornate crown or something more modern with sharp angles and clean lines, we've got a collection to fit every style and taste.  The collections include everything you need, from baseboards to crown moulding.
We offer high-end superior-quality millwork, and every moulding we carry is selected with an eye toward architectural correctness.  Wood offerings range from paint grade and oak to cherry and maple; you are sure to find just the right wood.
We also offer custom designs to get the perfect look to match a home's architecture. 
Explore our ready-made moulding collections to see the difference it can make in your home.
Products to Create A Luxury Outdoor Kitchen or Living Area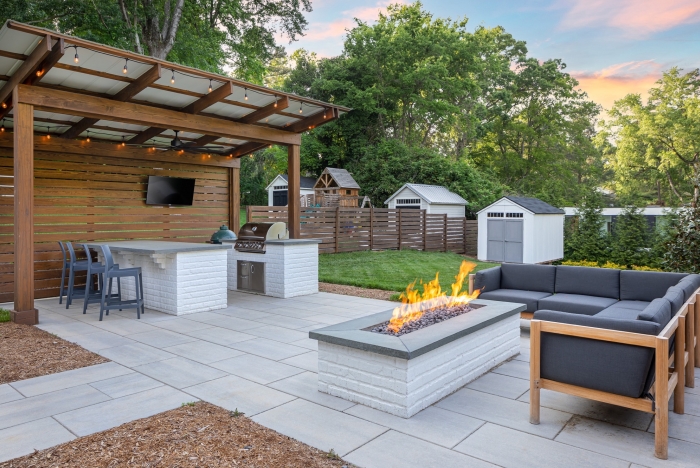 Outdoor luxury kitchens and living spaces are a trend we all love. And it's a project that American Cedar can help you make a reality. 
Decking and railing systems are essential for an outdoor space. With our premium decking and railing systems, we can provide the materials to build the perfect deck for your living space or kitchen. 
In terms of outdoor kitchen materials, in Maryland and Delaware, we offer outdoor countertops and cabinets, islands and design services to create a beautiful relaxing outdoor kitchen. 
Whether you're a custom builder looking to wow your clients or a homeowner who wants to design a new outdoor kitchen space, you can find luxury products and quality design assistance at American Cedar.
Hardware Designed to Perfect Your Style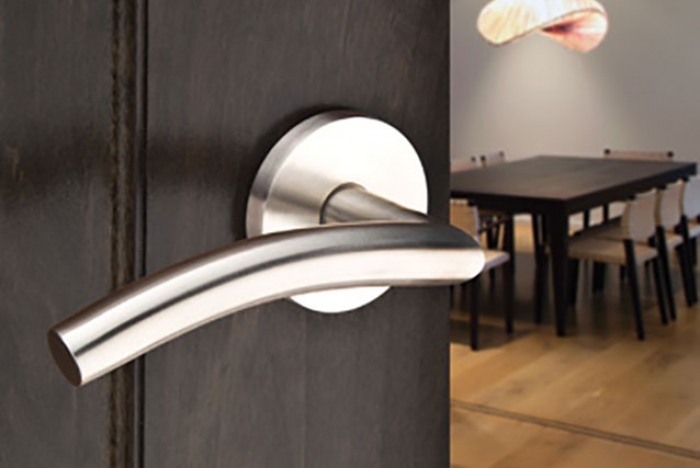 Decorative door hardware does more than secure your home and belongings, it also reflects your personal style and is an integral design element in the home, whether it's cabinetry hardware, exterior & interior doors, windows and more, from traditional to contemporary and everything in between, there is an infinite range of options to enhance your door and cabinet design. 
American Cedar & Millwork offers the best of quality hardware from Rocky Mountain Hardware, Baldwin, Emtek and Schlage for a variety of functions and designs.  Browse our hardware pages to find all the essentials you need to accessorize your door and window designs.
Let us assist in choosing hardware that fits your personal design and aesthetics and use our expertise to ensure everything functions perfectly together.
Millwork products
We provide the highest quality products from some of the top millwork vendors for commercial, residential, and institutional projects. 
Interior and Exterior Doors
Shutters and Blinds
Siding and Trim
Stairs and Stair Parts
Columns, Posts and Balustrades
Rail Systems
The products offered cover a wide range of needs for all projects. From unique custom pieces to the longest lasting, to the affordable yet reliable. Our vendors have everything contractors and homeowners need for their millwork projects with the styles to match. 
Solutions for Commercial Projects
Commercial construction is a complex industry with extensive challenges that require special expertise.  American Cedar & Millwork has industry experts on staff that specialize in commercial projects and provide design assistance, help mitigate schedule delays, and recommend the right products.
Whether your project is mixed-use, retail or educational, we've consulted on a variety of projects in a wide range of industries.
Services Provided:
Design Consultation
construction and field consultation
Shop and installation drawings
CAD capabilities
Installation
Products:
Exterior Windows and Doors
Interior doors
Moulding and millwork
Siding
Cabinets
We've consulted on a variety of projects including mixed-use, retail, educational, and historic renovations. 
Assistance For Your Next Project
Before starting your next project, come to American Cedar for an expert consultation. We can save you time and money while allowing you to create the most astonishing work for your clients or yourself. 
Whether you are looking for a design consult, premium products, or other specialized services we can help. Call us today with your project details and we will let you know how we can help.