Submitted by

admin

on Tue, 04/30/2019 - 18:15
Hardwood cabinetry materials are a big part of what brings the luxurious feel to Candlelight's cabinets.
Candlelight Cabinetry is Delaware's enlightened choice in fine cabinetry. Any Delaware homeowner researching custom cabinets, knows that Candlelight Cabinetry is a brand characterized by luxury. Brands that use elegant hardwood taken from the best part of the tree, are the kind of brands that the kitchen design team at American Cedar & Millwork love working with the most.
When it comes to wood cabinetry; the wood grain patterns, paint colors, finishes, and door styles, are all a part of what makes Candlelight Cabinetry's kitchen cabinets the best part of any kitchen remodeling project. Here, we will take a closer look at the hardwoods used to make Candlelight kitchen cabinets so impressive.
SELECT CHERRY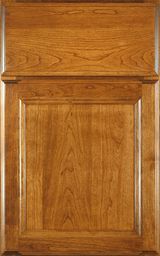 This is Candlelight Cabinetry's Cherry is "Select" grade. It is hand-sanded and hand-rubbed to bring out the deep, rich grain patterns, that are unique to this type of hardwood. Known as the, "Cabinet makers wood", cherry is a traditional choice and an American favorite. The combination of beauty and practicality ensures that this hardwood will stay an American favorite for generations.
HICKORY
For rustic, durable cabinetry, consider Candlelight's hickory hardwood. Hickory's rustic look comes from variations in its color, and interesting grain patters. The natural mineral marks adds character to this hardwood material, in fact Hickory is among the hardest woods available in North America, and ensures years of durability.
QUARTERSAWN WHITE OAK
The distinctive grain pattern is what makes this hardwood so desirable. Dignified, vertical grains run parallel to each other, broken by a Medullary Ray fleck, adding a touch of interest by refracting light--unique to Quartersawn White Oak. The alluring aesthetics and superior structural qualities of this hardwood is what inspired great artisans in history to use it for crafting. Quartersawn White Oak will have homeowners rediscovering the age of true, quality craftsmanship, right in their own kitchen!
SELECT MAPLE
This durable hardwood features a delicate grain pattern, that blends well with any decoration concept, from traditional to contemporary. When Candlelight's Select Maple is finished with the right stains, the delicate grain patterns create a burnished look. With Select Maple, expect a lifetime of beauty and durability.
SELECT RED BIRCH
Select Red Birch is one of Candlelight's most unique hardwoods. Red Birch is selected from the golden brown heartwood of the birch tree--where the grain patterns are selected from the center of the tree--creating a much more impressive pattern. When finished in a natural or honey glow stain, the grain patterns take on a burnished, sometimes luminous look.
SELECT RED OAK
This is one of America's most productive and popular hardwoods around. Select Red Oak is a strong, versatile breed of hardwood, that can be used to accent almost any home decor. A very popular hardwood used in kitchen design, even with homeowners that have a luxurious taste.
RUSTIC HICKORY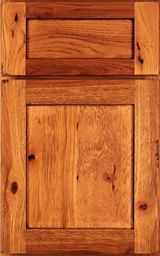 Hickory is the go-to for a true, rustic style. Due to the nature of its grain patterns, Candlelight's Rustic Hickory brings it to a while new level, with greater variation and contrast in wood grains, and a greater tolerance for knots and mineral marks.
WALNUT
Candlelight's Walnut hardwood is steamed and blends lighter sapwood with deeper heartwood. Walnut's hardwood offers a high contrast in color, ranging from creamy brown to a beautiful dark chocolate brown, with rich undertones. This type of hardwood is often straight-grained and is known for its beautiful grain character.
RUSTIC CHERRY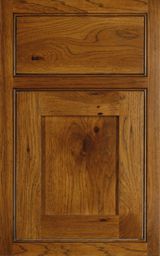 Cherry hardwood is known for its elegant grain patterns and sophisticated look, however Candlelight's Rustic Cherry reveals another dimension to this surprisingly versatile hardwood. With a higher tolerance for grain variation, knots, and mineral marks, it's the imperfections that gives Rustic Cherry such warmth and character.
When it comes to fine cabinetry, American Cedar & Millwork encourages homeowners to go with the enlightened choice: Candlelight Cabinetry. With hardwoods taken from the best part of the tree, homeowners know they're getting a luxurious upgrade. As a brand that's characterized by luxury, Candlelight Cabinetry is one that is sure to impress. For more information, click here to check out everything else this remarkable brand has to offer.