Submitted by

admin

on Sun, 07/28/2019 - 13:18
When it comes to the perfect combo of decorative decking and railing systems, we have exactly what Baltimore homeowners are looking for.
At American Cedar & Millwork, we carry the best in composite and PVC decking and railing materials in Baltimore—and when homeowners combine two of the most trusted names we carry; Wolf Decking and INTEX Millwork Solutions--the possibilities of finding the perfect composite and PVC deck and railing combos are endless.
Wolf Composite Decking
When it comes to composite decking materials, the Wolf Perspective Decking collection is the perfect example of how durability and style provides industry-leading strength and performance. To its core, the Wolf Perspective line is engineered for maximum durability and offers a wide range of decorative options.
With colors that range from light Dune to dark Acacia, all products are designed to work with their own Dexerdry system, which eliminates gaps between planks and channels away rainwater, allowing homeowners to add additional outdoor living space underneath their deck.
Wolf Perspective Decking Features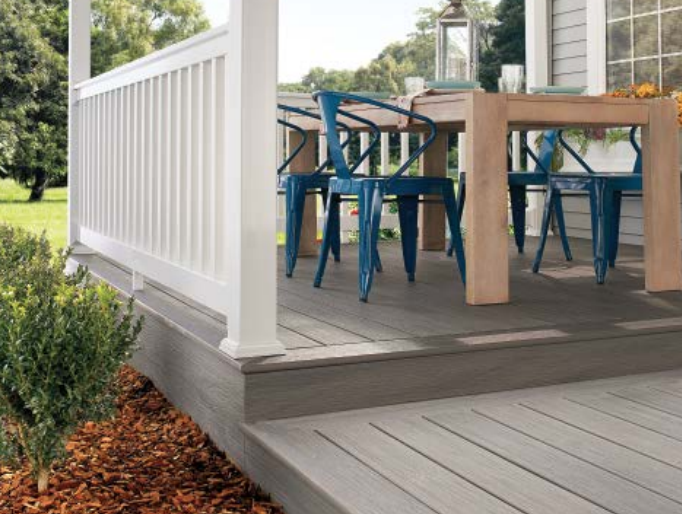 Five rich, solid colors with the look of stained hardwoods
Wood-grain textured surface with unique matte finish
Solid and grooved boards accept hidden fasteners
Moisture, mold and mildew resistance
Resists rotting, delaminating, splitting, and cracking
Strong and durable
⅞" x 5 ½" deck boards available in 12', 16' and 20' lengths as well as 3/4" x 11 ¼" x 12' rimboards
Meets or exceeds ICC standards
Made from up to 94% recycled content
Suitable for commercial or residential application
INTEX Railing Systems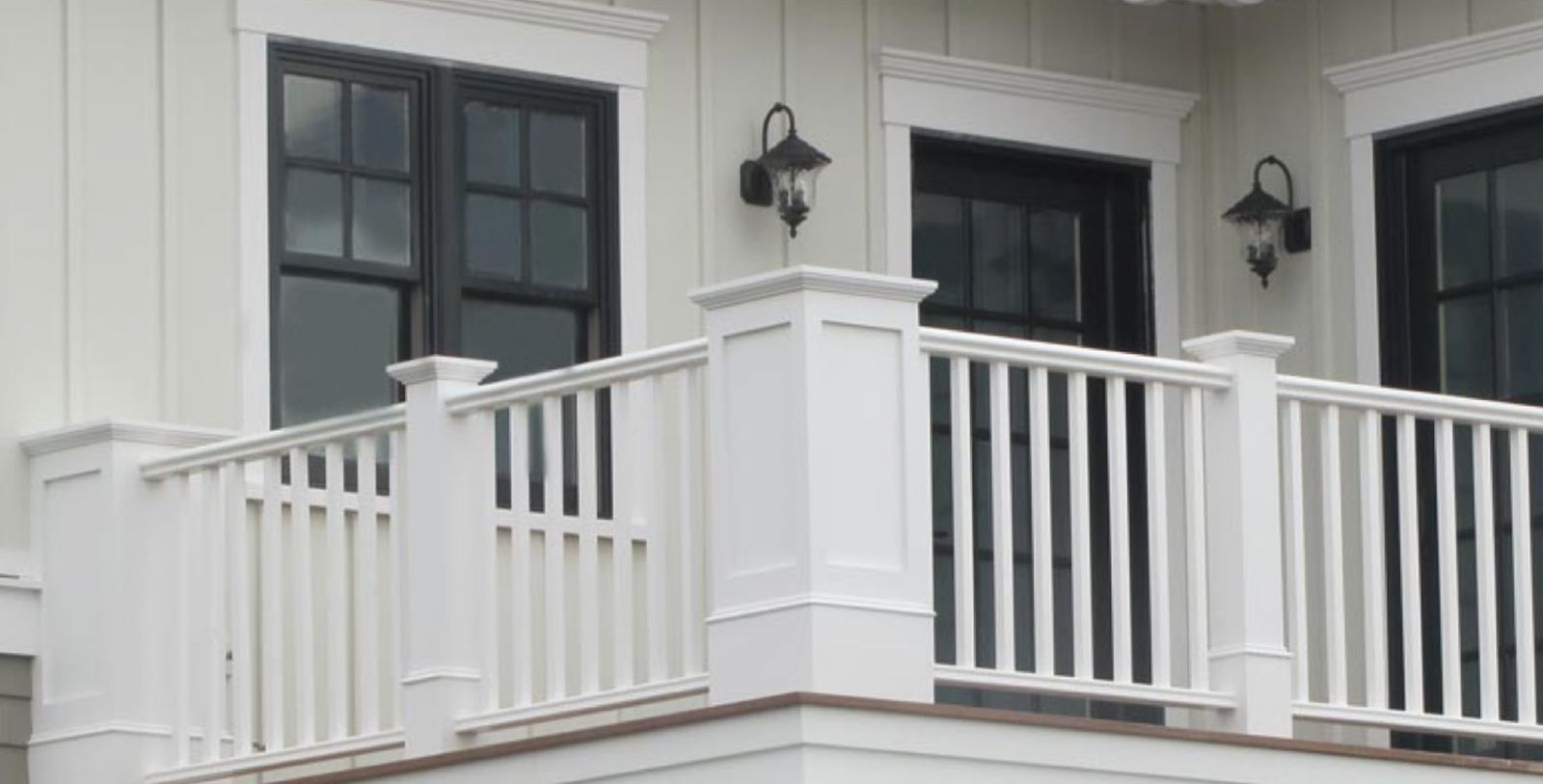 INTEX Millwork Solutions specializes in the design and fabrication of custom PVC railings, trim, and millwork. INTEX ailing systems  provide strong, traditional craftsmanship and engineering technology,tocraft high-quality, high-detailed millwork designs and create a distinctive look for Baltimore homes.
INTEX Liberty - Extruded & Routed Railing System
Matte Finish – 100% Extruded Cellular PVC with Aluminum Reinforced Core
Pre–routed for Easy Assembly and innovative Racking Stair Section that accommodates 18 to 40 degree Rake Angle.
Glass blade insert option (for level rail only)
3–1/2″ Width and 2–3/4″ Graspable IRC Code R311.7.8.3 Compliant
Hidden Stainless Steel Fasteners
Hollow Baluster option to reduce cost (available for 6′ and 8′ spans only)
1–1/4″ Square Edge Balusters and Square Edge Posts
5" Standard Newel Cover; 6″, 8″, 10″ and 12" Optional
Injected Molded Cap and Trim Rings Available, Solid PVC Cap Optional
Spans up to 10′ IBC Level Application
Spans up to 10′ IRC Stair Application
Does Not Require Painted (LRV>55)
At American Cedar & Millwork, we carry some of the best composite decking and railing systems around—it's up to you to mix and match decking and railing materials to come up with the combo that fits your outdoor living space the best. For endless composite and pvc deck and railing combination possibilities, we recommend INTEX Millwork Solutions and Wolf Decking for the best decking and railing combo of the summer. For more information, click here.