Submitted by

admin

on Tue, 02/26/2019 - 16:09
When it comes to patio space, sliding patio doors give Baltimore homeowners more than just a great view of their city.
If you're a Baltimore resident with patio space, but are looking for the right patio doors, American Cedar & Millwork is here to help improve your space as much as possible--From inviting friends over when the weather gets warm, to taking in the view of a fresh snowfall over the city, you'll want a patio that will impress everyone. Whatever your favorite patio activities are, we think Marvin Windows and Doors sliding patio doors will help bring your patio to life.
The View
Sliding glass doors are large sheets of glass with narrow frames that lead out to your patio space (or rooftop deck, if you're lucky) --to create a view of the city's skyline from the comfort of your own home. By choosing the right frame style, homeowners will get the perfect combination of decorative decor on the inside, with a beautiful view of the outside with clear glass doors.
Easy Access
Sliding glass patio doors easily slide to the side when you want to open them, while letting you effortlessly close them behind you. Extra space is not required with sliding doors, which will complement the compact space of Baltimore row homes--eliminating any interference with other entryways or nearby furniture.
Marvin's Ultimate Sliding French Doors enable homeowners to enjoy the elegant and upscale look of traditional swinging French doors, but with a space-saving sliding design. With Marvin Windows and Doors, it's easy to find a French door that fits and compliments your home's style. Despite the substantial wood of these French doors, they are easier to operate than they look.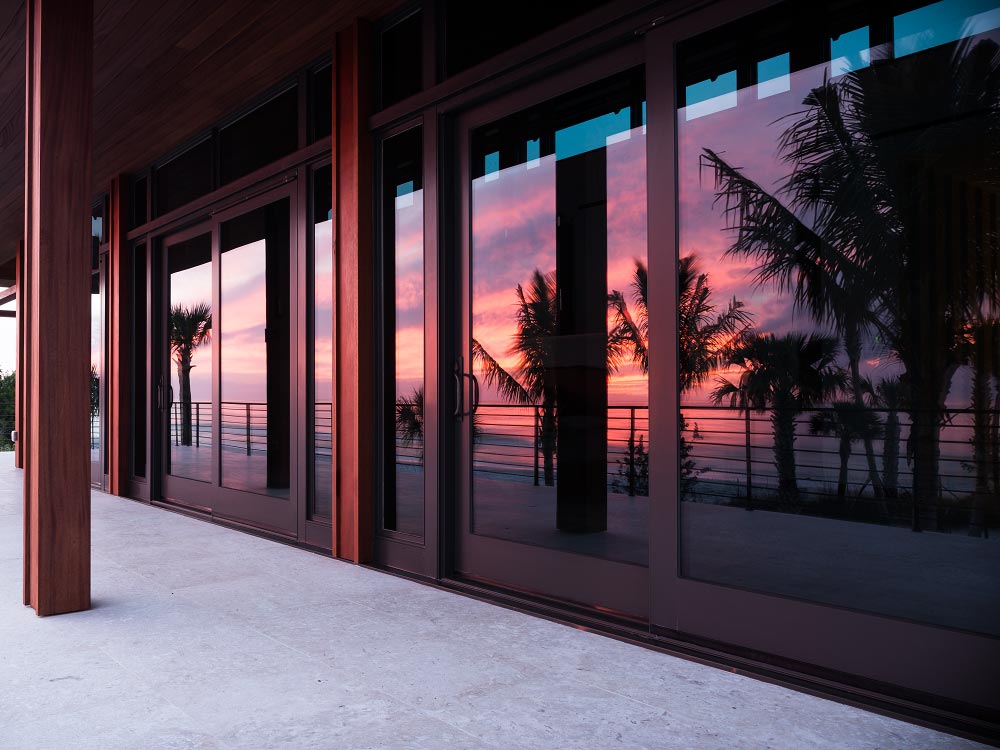 Appearance
Besides the beautiful view of the city that Baltimore homeowners will see; the sliding glass patio doors complement almost any contemporary home style. For example, Marvin's Sliding Patio Door is a sophisticated, contemporary design created for smooth operation and dependable performanceThese doors are a perfect addition to any Baltimore living space, and come in a wide range of colors and finishes that will enhance the home's decor.

Safe & Energy-Efficient
Marvin Windows and Doors use high-quality, energy efficient materials to create a safe and comfortable living space. When it comes to Marvin's sliding glass patio doors, the two-point locking system on every door ensures maximum safety and features insulated glass for maximum energy efficiency.
Marvin Windows and Doors continue to prove why they are one of the most trusted brands around. When it comes to any home remodeling project, American Cedar and Millwork is here to provide Baltimore homeowners with the quality products they deserve. For more quality designs and from Marvin Windows and Doors, click here.