Submitted by

admin

on Thu, 10/11/2018 - 20:27
If there is one thing that stands out in Baltimore City, it's the historic architecture lining the streets. But we think it's the rowhouses that add that extra bit of charm to Charm City.
You've seen them—long rows of attached brick homes. Sometimes they stay true to the traditional style of the early 1900's and sometimes residents like to decorate them to compliment their eclectic personalities. If you've ever walked the streets of Baltimore City, you've seen your share of rowhouses. Baltimore has more of them than any other city in the United States. But most Baltimore rowhouses are relics from the days of old, and require proper upkeep to sustain their charming appearance that we all admire.
A big part of what helps preserve the appearance of rowhouses is the craftsmanship of high quality millwork. Marvin Windows and Doors has been established since the 1940's and built on quality reminding us why Marvin Windows and Doors is the choice of discerning homeowners, who care about esthetics and historical style.   Baltimore residents turn to American Cedar & Millwork for new, Marvin windows and doors, and installation advice.
Homeowners turn to Marvin window & doors when their historic rowhouse starts to show its age, sometimes requiring new windows and doors.  Windows and doors are known to last about 15-20 years before they begin to decay and lose their effectiveness—especially when enduring the humid summers and icy winters Maryland is used to.  Luckily for Baltimore rowhouse owners, quality window and door installation and repairs are easily accessible and American Cedar & Millwork is the go to business.
Whether you're looking to keep it classic or you'd just like to add a modern touch to your rowhouse, Marvin Windows and Doors offers a variety of styles, meant to fit your needs. Look no further than your local suppliers at American Cedar & Millwork, to offer the expertise and selection (and/or insight) to make the perfect choice. Take the Marvin Double Hung Chain and Pulley window for example—this design is ideal for rowhouse homeowners looking to add authenticity to their upgrades. The concealed weatherstrip provides energy efficiency without compromising architectural lines, bringing that old-world warmth to modern times—akin to Baltimore City itself.
One small drawback of living in a historic Baltimore rowhouse is the lack of backyard space. But city residents are likely to prefer a back deck or patio, instead. The Marvin Ultimate Swinging French Door is another modern classic design that appeals to rowhouse homeowners. This design combines traditional design and expert craftsmanship, with endless design combinations, engineered to endure the wear and tear that comes with Maryland's unpredictable climate.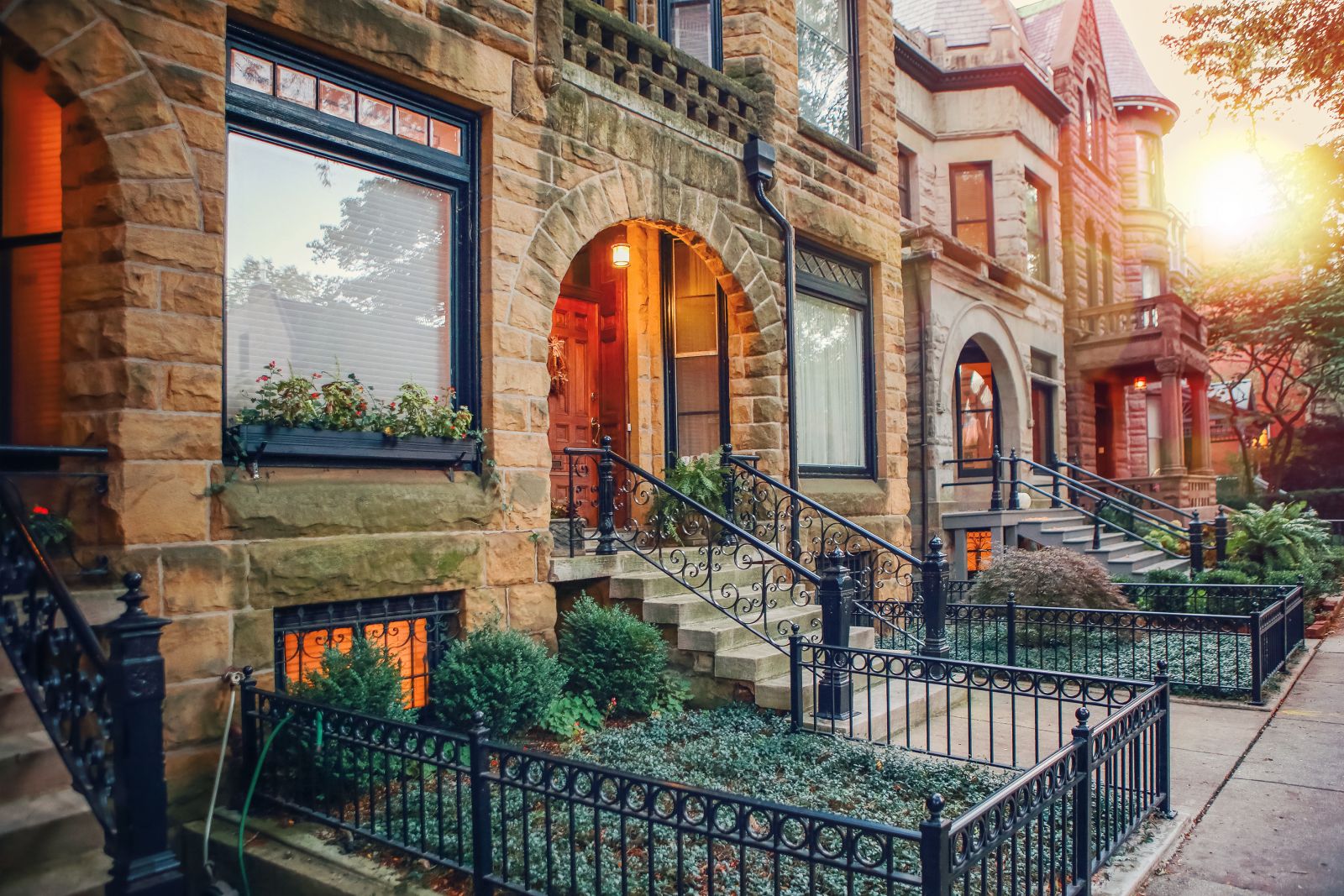 Rowhouses in Baltimore City are as 'Baltimore' as enjoying a Natty Boh and crabs at the inner harbor—both are timeless traditions that give Baltimore residents the warm, Old Bay-sprinkled taste of home. Residents turn to Marvin Windows and Doors for quality products, and American Cedar for local professional advice—along with installation and repair services and referrals. When Baltimore residents come to us, they know that they're working with true professionals, who take pride in preserving a part of what brings the charm to their city.
Click here for more information about how we serve Baltimore.